Truth To Power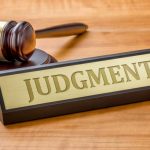 Recent data from the Health Resources & Services Administration reveals some alarming information about vaccine side effects and the legal outcome of a vaccine injury.
Payouts from a vaccine injury compensation fund have now exceeded $4 billion, and this reflects the government's own assessment that just one percent of all vaccine injuries are reported.
As we would expect: the pharmaceutical industry, the U.S. Centers for Disease Control and Prevention (CDC) plus many other 'health' organizations continue to insist that vaccines are 'safe and effective' – despite the huge payouts issued by the National Vaccine Injury Compensation Program (NVICP).
There has never been a wider level of brainwashing throughout a society.  Too many uninformed citizens are being kept in the dark about the true risks associated with these vaccines.
The most disturbing reality linked to vaccine injury payouts
The National Childhood Vaccine Injury Act (NCVIA) was launched by President Reagan…
View original post 422 more words