Uprootedpalestinians's Blog
Corbyn: Do not extradite Assange to US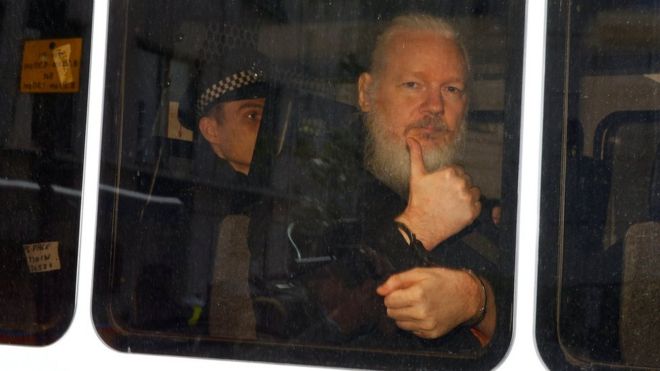 Labour leader Jeremy Corbyn has said the UK government should not extradite Julian Assange to the US, where he faces a computer hacking charge.
The Wikileaks co-founder was arrested for a separate charge at Ecuador's London embassy on Thursday, where he had been granted asylum since 2012.
Mr Corbyn said Assange should not be extradited "for exposing evidence of atrocities in Iraq and Afghanistan".
Australian-born Assange, 47, sought refuge in the Knightsbridge embassy seven years ago, to avoid extradition to Sweden over a sexual assault case that has since been dropped. But Ecuador abruptly withdrew its asylum and invited the police to arrest Assange on Thursday.
After his dramatic arrest, he was taken to Westminster Magistrates' Court and found guilty of a British charge of breaching bail. He spent Thursday night in custody and is facing up to 12 months in prison for…
View original post 893 more words