NationalAddictionNews.com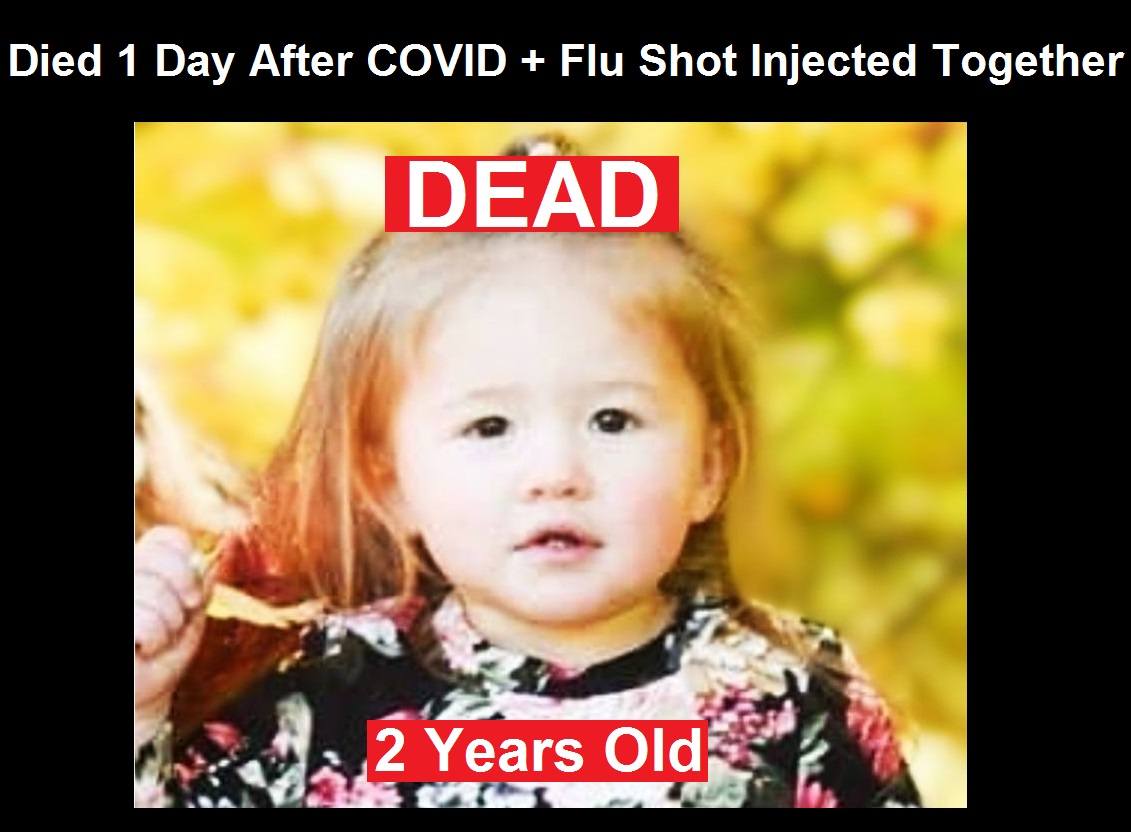 byBrian Shilhavy
Editor, Health Impact News
After the Biden Administration White House told all Americans to go out and get the COVID-19 shots and flu shots together, despite there being ZERO studies done on the side effects from taking both toxic shots at the same time, there have now been over 6000 injuries reported to the Government VAERS (Vaccine Adverse Events Reporting System) database, along with 147 deaths, from those who took both shots together.
Less than 1% of all vaccine side effects are ever reported to VAERS. (Source.)
One of those deaths was a 2-year-old girl from New Hampshire who was injected with the Moderna COVID-19 shot along with the GlaxoSmithKline Flulaval Quadrivalent Flu shot on December 15, 2022, and then died the next day.
Here isher record in the VAERS database.
Her name was learned from social media posts, Elizabeth Rose…
View original post 329 more words