STRAIGHT LINE LOGIC
Smart bombs don't do anybody any good if the enemy can render them stupid. From Tyler Durden at zerohedge.com:
American-made smart bombs are failing in Ukraine, based on successful Russian electronic jamming measures, according to a Pentagon document connected to alleged leaker Jack Teixeira.
The highly-classified document not only reviews use of effective Russian countermeasures to make the smart bombs ineffective, but also says that in some cases technical problems are resulting in failure to detonate.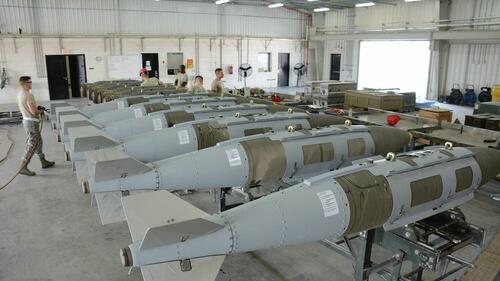 A Biden administration defense aid program has involved sending the Joint Direct Attack Munition-Extended Range (JDAM-ER) to Ukraine in order to turn unguided bombs into GPS guided "smart bombs" capable of hitting targets over 50 miles away.
According to Politico:
A larger problem is that Russia is using GPS jamming to interfere with the weapons' targeting process, according to the slide and a separate person familiar with the issue who's not in…
View original post 80 more words